In Google organic results there are two Influencing factors, the link profile and the content. But what mostly affects content rating by Google?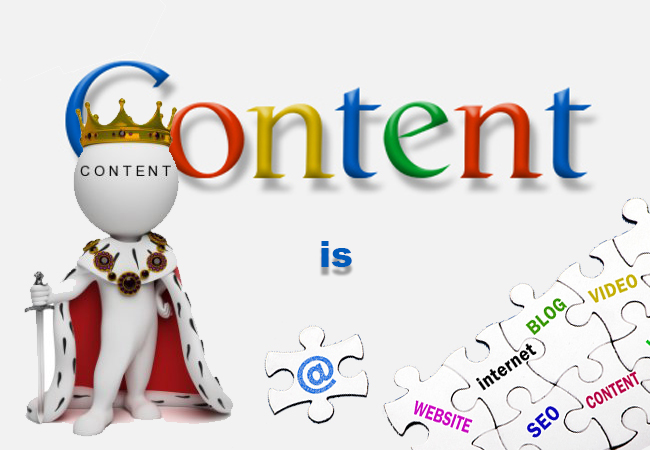 Uniqueness
This is true; Google likes unique content very much and punishes bad copied text. Always try to create your own content, don't duplicate texts from another website.
Presence of keywords
If your content is unique then you must take care for the most important keywords on your text. Also keep in mind that - if the length of the text allows it - the most important keywords appeared several times. You will give this way the search engine a signal that these specific terms are particularly relevant. 
Keyword stuffing
Remember not to exaggerate on the keywords density. If in the text there some specific words or phrase that is repeated in each sentence, this will obviously be unnatural, and search engine robots will notice it and considered it attempt to manipulate the algorithm. Such excessive keyword density is referred as keyword stuffing.
Length of text
If you care about good positioning on Google, be sure not to care only about the uniqueness of your text but also about its length. Pages with very short content are harder to index on Google. Long articles are not only better judged by Google, but they also contain enough different words to influence the site's visibility in search results.
Formatting content
Among the factors that affect the evaluation of content by Google is also how the content is formatted. Use H1, H2, keeping in mind that H1 only occurs once per page. In the headings you can put the title and article headings, and in case of an offer, the product names. Using a very small font or color close to the background color is a bad idea, because the search engine treats such an action, as an attempt to mislead the algorithm.
Freshness of content
Freshness of content is another factor highlighted by Google. Therefore, it is worthwhile to expand the most important content on the site from time to time. In this way you will not only added to their news but will also increase the website volume. It is very important relevant for SEO.
Placement of content
Google overestimates content that is high in the page's code and in its rendered form. For this reason, it is important to ensure that the most important words are on the top of the page.
Internal links
As far as possible, use internal links to other text within your site. They can be found directly in the text or below it. For blogs may be a "similar article "section," for the eshops may be related products stores.
But the most important things about content on the website is the fact that is intended to serve not only visibility on Google but primarily to visitors to the site.