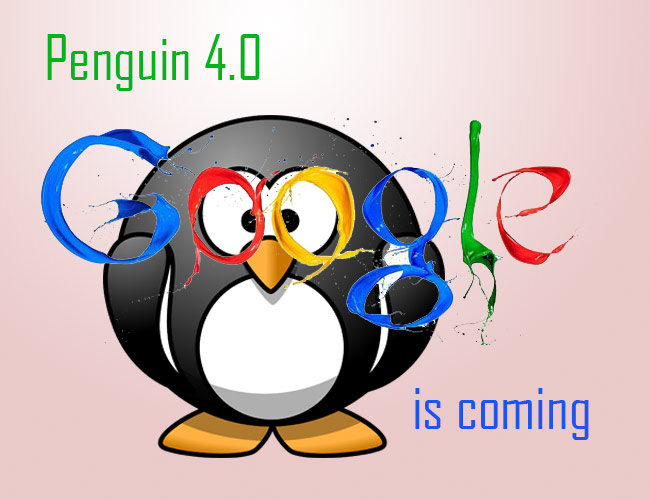 23-09-2016 Google officially confirmed on its blog (https://webmasters.googleblog.com/2016/09/penguin-is-now-part-of-our-core.html) 
the algorithm Penguin introduction to the main search engine algorithm.As a result, the algorithm will evaluate the links leading to the site in real time.
This fact means faster and more frequent penalties, but also faster and easier positions change.Google also emphasizes that webmasters should create amazing, compelling pages. Also the Penguin algorithm is just one of 200 ranking factors. All indications show that the new Penguin 4.0 may be the last version one of the most important algorithms. 
What impact on the websites will have Google Penguin 4.0 ·    
  All the websites that have been fined by the latest algorithm update, will now have their filter removed..
· From now on, through the real time penguin, site owners will not have to wait for the next update.
·  Implementation of Penguin 4.0  is starting now, so its effects will be noticeable in a few days or weeks
·The effects of freezing algorithm (Penguin) can affect the entire site or individual web pages.
· Penguin can cause position drops in search results for the sites that use illegal practices, such as systems to exchange links or other unacceptable for Google's ways of obtaining external links.
Penguin updates over time:
Penguin 1.0 - 24 April 2012.
Penguin 1.1 - 26 may 2012 
Penguin 1.2 - October 5, 2012.
Penguin 2.0 - MAY 22, 2013.
Penguin 2.1 - October 4, 2013.
Penguin 3.0 - October 17, 2014.
Penguin 4.0 & real-time - September 23, 2016 r.